Credibility and Expertise You Can Count On!
We are real estate professionals with your highest interest in mind. It is our mission to provide quality service and assist you with all aspects of the home buying or selling process.
About Wilson Miguez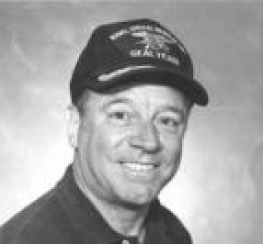 Welcome
The purchase or sale of a home or investment property is one of the most important financial events in our lives. There are many unhappy buyers or sellers during a transaction caused by complex negotiation processes, possible unresolved issues, undisclosed problems, misrepresentations, and more. Real estate transactions put buyers and sellers in a tremendous stressful position.

As a Real Estate Professional with 25 years experience, I understand the entire process of a real estate transaction. I can help you find a home, sell your home, make an offer on a home, help you find buyers, and assist you with all documents necessary to complete a real estate transaction. I pride myself in providing unparalleled service and when it comes to selling a home, I provide state of the art marketing to get the home sold fast and for top dollar.
Reputation of Service
The Representation You Deserve
Whether you are looking to buy or sell a home, you've come to the right place. Here on our website you'll find information and resources designed to help you buy or sell a home more effectively.
Buying or selling a home is one of the most important and exciting time of one's life, and we believe you deserve the best representation available. During both the selling and buying process, we'll ensure you'll enjoy the experience while being fully involved and professionally serviced along the way.
Call us today! We can help you get through the home buying and selling process easier than you ever imagined.
Making Dreams a Reality
Make a Difference in Your Real Estate Experience with The Right Real Estate Agent. Contact Us Now!
Exceeding Your Expectations
Devotion to Market Our Listings
89% of buyers use the interent to search from homes in today's market. Internet marketing is vital in getting your property exposure and being able to reach out to a larger audience of potential buyers. We have an online marketing plan for all of our listings, along with the traditional marketing. Our online marketing plan for our listings include Single Property Websites, Virtual Tours, Listing Flyers, Craigslist Ads, ActiveRain Blogs, Showing Feedback System, Listing Syndication, Social Networking. Leads generated from the listing's online marketing are captured into a Lead Management System for immediate response to potential buyers.